Summer Sizzle – Afternoon Tea Party
Wed Jun 21 2023
Join us for a lovely afternoon tea party and network with ladies dominating in the finance industry. Enjoy tea sandwiches, scones, treats, and don't forget your tea hats!  We look forward to seeing you at this event!
For all dietary restrictions, please email Christa Jaganath at christa.jaganath@crowe.com.  We will do our best to accommodate your request or inform you if otherwise.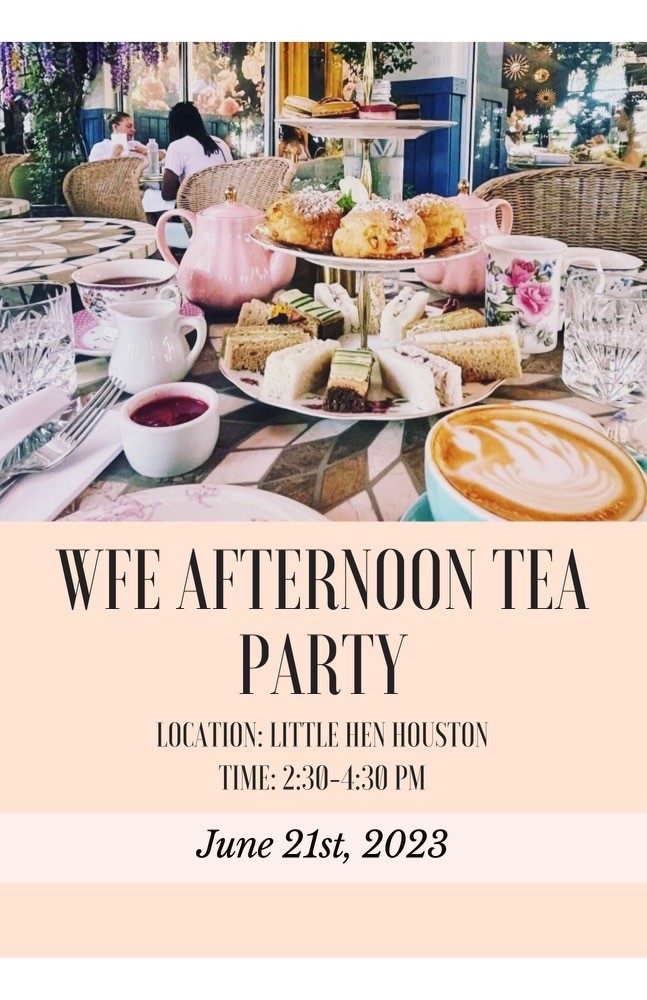 Tickets
REMINDER: You are already on the attendee list for this event.
Details
6/21/2023 @ 2:30 - 4:30pm
2023-06-21 14:30:002023-06-21 16:30:00America/ChicagoWFE Houston Summer Sizzle - Afternoon Tea Partyhttps://wfehouston.org/event/summer-sizzle/Little Hen, 4444 Westheimer Rd Suite H-110, Houston, TX 77027WFE Houston Special Eventschrista.jaganath@crowe.com
Location
Little Hen
4444 Westheimer Rd Suite H-110, Houston, TX 77027