Welcome to our latest installment in our "Meet the Member" series, where we feature a WFE member. This quarter meet Nicole Dillon!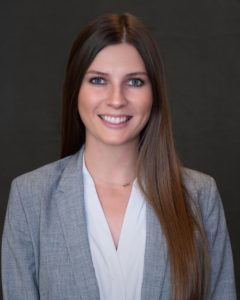 Read on to learn more about Nicole:
How did you get involved with WFE and how long have you been a member?
I got involved with WFE in January 2020 after a coworker of mine recommended that I go to a luncheon for WFE. In 2021, I served on the Special Events Committee. In 2022, I served on the Board as the Membership chair and will also be Membership chair in 2023.
What is your favorite thing about WFE?
Meeting women from all over the finance industry. I have made great professional connections with some of the best women around Houston and have made lifelong friendships.
10 Quick Questions:
What do you like most about your current job? I love puzzles and I feel that my job as a Portfolio Manager in Private Banking is constantly trying to solve a puzzle. Whether it is by analyzing financial statements or trying to find the right solution for a client, it is always about thinking outside of the box.
What is the best career advice you've ever received? Always be willing to learn. Things are constantly evolving and no matter what stage you are in your career, there are always things to learn. This mindset has set me up for success as I have gained many skills by keeping my mind open and realizing that change is inevitable.
Who is your role model? My mom is my biggest role model. She is the hardest working woman that I have ever met, and she is determined and loyal. I am forever thankful for the values that she has instilled in me.
If you weren't a Portfolio Manager for Amegy Bank, what would you be doing? I would love to have become a professional golfer.
Do you have any pets? I have 2 dogs, Gracie and Chanel. I love animals and would love to bring home more dogs in the future.
What are you currently reading? I am currently reading anything Colleen Hoover or Taylor Jenkins Reid. I love mystery books that keep you on the edge of your seat.
How do you handle stress? I am probably not the greatest person to ask about how to handle stress, however, I do feel that I have learned a lot from stressful experiences. It has taught me the importance on communication and prioritization. I feel like these are the 2 most common stressors that can easily get misinterpreted and cause unintentional stress. Additionally, staying organized has helped me personally handle stress in the workplace and at home.
What do you make time for no matter what? My family and friends. They are the most important people in my life, and I would not be where I am today without them.
What is one thing people would be surprised to know about you? I was in a program called Spanish Immersion from 1st-5th grade where everything I learned in school was in Spanish (except math).
What "lesson from mom" do you still live by today? To always put 110% in everything that you do. Whether it is in your personal life or professional life, it will pay off in the end.